2016 Internet of Things Wudalian line technology worthy of attention
The Internet of Things has gradually penetrated the lives of modern people. Analysts estimate that the number of connected devices will reach 5 billion at the end of 2015, up 30% from 2014. By 2020, this number is estimated to reach 40 billion units, far exceeding the population of the Earth.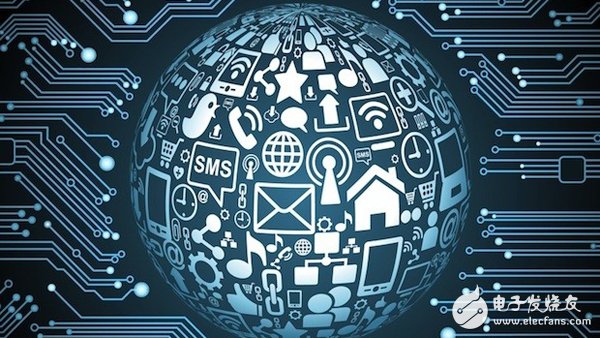 The core of IoT is the connection technology that makes everything connected. And what are the emerging connection technology trends that deserve attention after 2015 and in the future?
Internet and streaming content using 802.11a/ad Wi-Fi
The first is to provide Internet and streaming functions through two new wireless technologies - 802.11ac in the 5GHz band and 802.11ad in the 60GHz band.
As consumers stream more and more content, a stable wireless network connection becomes more important. 802.11ac Wi-Fi technology provides many new connectivity features that were not available two years ago, and the equivalent of Ethernet's transmission rate, transferring multimedia content from mobile phones to digital TVs, quickly synchronizing data and media content, and Reduce signal attenuation and disconnection to improve Wi-Fi experience and increase transmission distance.
With 2x2 Multiple Input and Output (MIMO) transmission, 802.11ac Wi-Fi performance will become even more powerful. 2x2 MIMO can simultaneously receive or send two streams of data through two antennas, which not only doubles the transmission rate, but also shortens the download time. This makes smart phone performance comparable to the connection technology of laptops and tablets, which was previously impossible.
802.11ad has a very good performance in indoor communication. The magic of 802.11ad is that it uses a wide 60 GHz band with a transfer rate of 7 Gigabits per second. 802.11ad Wi-Fi provides a 12-foot transmission range, making it ideal for indoor end-to-end applications such as wireless communication between mobile devices and televisions.
By combining 802.11ac and 802.11ad's three-mode solution, you can choose the best connection technology based on distance and application. Consumers can access the Internet and stream data at an extremely fast speed, and get a smooth experience at any time.
Search and navigate using GNSS and sensor hub technology
There are a variety of variations on wearable devices, such as motion trackers, wristbands, and watches, but only devices that collect useful information make sense. Because the accuracy of the data is important, such as running miles or calories burned, if you rely solely on GPS or GNSS receivers to calculate the running path or speed, the results can be erratic.
This year we will see integrated applications of multiple technologies to make data tracking and management more accurate. With sensor hubs, GNSS, Bluetooth Smart and Wi-Fi technology, today's wearable devices provide more accurate data without consuming too much power.
Information obtained through a variety of techniques can help determine whether a runner is outdoors or use an indoor treadmill, and the device can dynamically manage these technologies to save power and optimize the user experience.

C7/C9 Light Bulb LED Filament COB technology provides amazing illumination. The LED filament bulb tough polystyrene construction provides super bright and shatterproof.Liven up your light display for the holidays with these luxury bulbs! Install these Bulbs into screw base fixtures directly. Unlike fluorescent bulbs, these bulbs are free of UV and mercury.

C7/C9 Light Bulb
Pink Led Bulb,Colored Light Bulb,E12 Replacement Bulb,Purple Light Bulb
DONGGUAN JIANXING LIGHTING ELECTRIC APPLIANCES CO., LTD , https://www.rslightstring.com