Brazil's annual growth rate of transformers 5.6% in 2019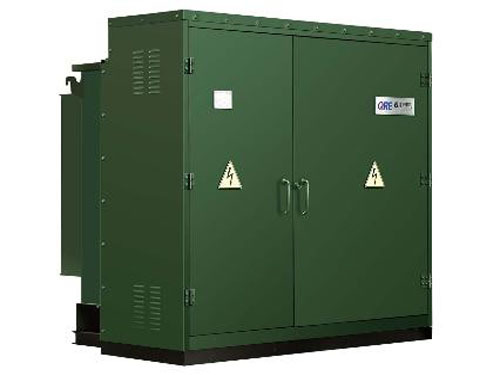 Recently, the "research and market" of a world-renowned market research company released a supplementary version of "2019 Brazil Distribution Transformer Market Forecast and Opportunity Report".

The report pointed out that until 2019, the Brazilian distribution transformer market is expected to grow at a compound annual growth rate of 5.6%.

Brazil is very dependent on hydropower projects for generating electricity. At present, Brazil has various large-scale hydropower projects such as the Itaipu Hydropower Project and the Belomont Power Project, which is expected to promote the sale of transformers. Brazil is also focusing on increasing the use of renewable energy, using wind power and solar power, which will further stimulate the demand for distribution transformers.

Transmission expansion continues to be a priority for the Brazilian government due to increased electricity demand and the relaxation of access requirements for power. In addition, the acceleration of construction activities in the field of power generation makes transmission expansion necessary to carry additional power and make the deployment of distribution transformers more important. In the near future, the Brazilian electricity grid is expected to be heavily congested and will require expansion of the grid, opening up potential opportunities for participants in the Brazilian distribution transformer market.

According to the Brazilian government's plan, by 2015, Brazil needs about 58.6 billion U.S. dollars (approximately 364 billion yuan) to expand its installed capacity and transmit electricity grids. Huge investments will bring benefits to transmission companies, general contracting companies and equipment suppliers. Equipment suppliers also include distribution transformer manufacturers.

Control cable, insulated by PVC,XLPO/XLPE or PTFE material, is applicable for controlling and protecting circuits of rated voltage up to and including 450/750 V, used in enterprises of industrial and mining and department of energy source and transportation. It belongs to electrical equipments use cable which transmits electrical power from power system to various electrical equipments and tools.
Product specification
l Conductor type: stranded 99.95% OFC(oxygen free copper)
l Material :environmental friendly, fire resistant, flame retardant, low smoke halogen free, heat resistant
l Control cable color: black or other customized color
l Packing: carton packing, pallet packing, wooden steel drum or other packing method as requirements.
Three Main Type of our Control Cable
l PVC Insulated sheathed control cable
l Fire resistant control cable(PTFE)
l Radiation XLPO insulated control cable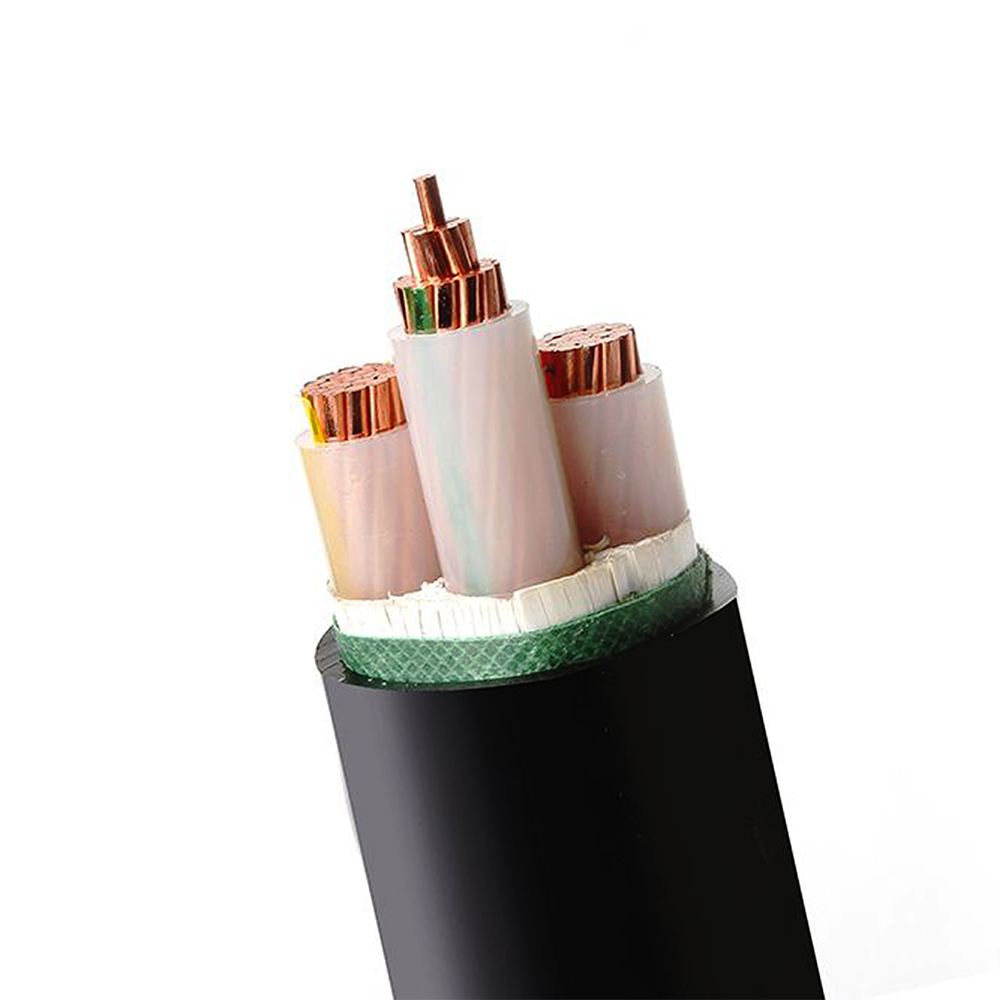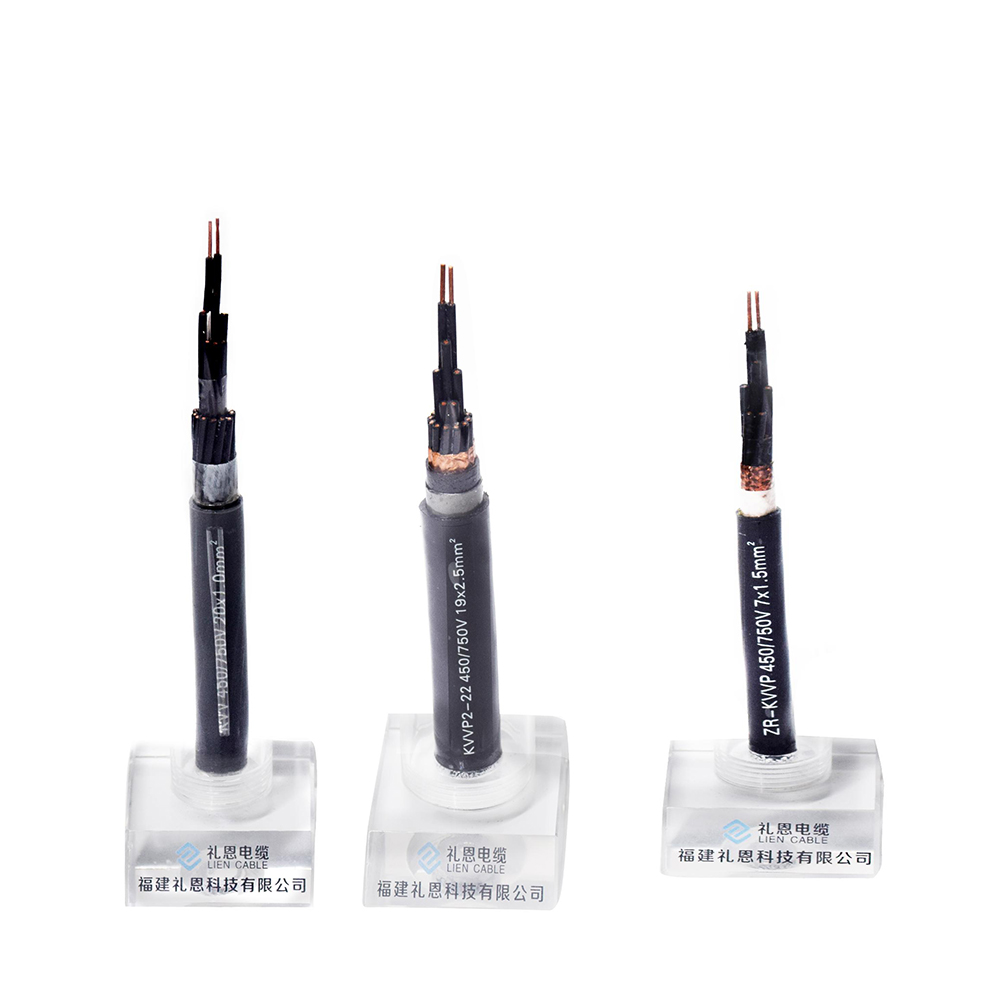 Using features
*Rated power-frequency rated voltage U0/U is 450/750V
*Max. permissible continuous operating temperature of conductor:
l PVC Insulation type: 0℃
l XLPE Insulation type: 90℃
l PTFE Insulation type: 40℃~200℃
l XLPO Insulation type: 125℃
*The ambient temperature under installation should not be lower than 0℃, if the ambient temperature is below 0℃,the cable should be preheated.
Standard
This cable is manufactured according to GB/T9330-2008 standard. It can also be manufactured according to other standards upon request.
Application
Industrial and mining enterprises: iron and steel, coal manufacturing, etc
Modern high-rise building
Connecting line of electrical instruments and automation devices
For laying indoors, in trenches and in ducts, the cable should be shielded and for fixed installation.
Notes for installation
1. Don`t directly expose to the sunlight or superheat.
2. Don`t forget to check dry and wet level for installations in trenches regularly.
We can manufacture control cables as customer`s requirements. Welcome to contact us for more details about products and price. If later you want to visit our factory to get close to our production line, please also feel free to get in touch with us.
Control Cable
Control Cable,PVC Control Cable,Multicore Control Cable,Throttle Control Cable
Smartell Technology Co.,Ltd , http://www.liencable.com