Cree Introduces Next-Generation XLamp® MT-G2 LED for 25% Brightness Enhancement
Cree, Inc. (Nasdaq: CREE), a market leader in LED lighting, today announced the launch of its first EasyWhite® LED array based on the Cree SC3 technology platform. Compared to the previous generation, the new XLamp® MT-G2 LED achieves a 25% brightness boost for a wide range of high lumen applications. Designed for high lumen output and directional lighting applications, the XLamp® MT-G2 LED is an ideal replacement for traditional low efficiency halogen lamps. XLamp® MT-G2 LEDs are optimized for applications such as active spotlights, accent lighting, halogen replacement lamps and downlights to meet their color quality, color consistency and optical control requirements.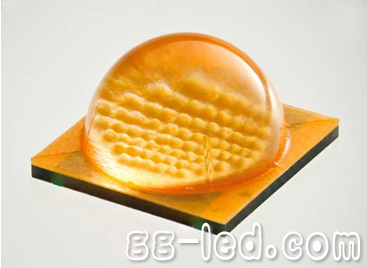 XLamp® MT-G2 LED

Richard Turner, Director of R&D at Havells Sylvania, said: "The XLamp® MT-G2 LED not only redefines lumens and efficacy, but also provides excellent color consistency and optical control. XLamp® MT-G2 LEDs are small and illuminating The characteristics of surface consistency can help us expand our leading position in the field of professional quality LED replacement lamps."

XLamp® MT-G2 LEDs feature advanced Cree EasyWhite® technology to deliver industry-leading color and color control with excellent optical control. Warm white light (3,000 K) delivers up to 2,100 lm of light at 85 °C.

The new higher brightness XLamp® MT-G2 LEDs are available in the same package size as previous generation MT-G LEDs, enabling lighting manufacturers to easily upgrade their products and shorten LED lamp design cycles and speed time-to-market. XLamp® MT-G2 LEDs can be used as a single component in LED luminaire designs, enabling lighting manufacturers to easily and efficiently simulate and adopt the look of existing lighting products, simplifying product design and manufacturing.

Mike Watson, Senior Director of Core Components' LED Components Market, said: "The innovation in LED performance and optimization to meet the application requirements of various lighting applications is the key to achieving LED popularity. The new XLamp® MT-G2 LED can be used in single-source lighting applications. Realizing the performance of halogen lamps and providing industry-leading color and color consistency. Cree's breakthrough in high lumen output is another proof of the leading edge of the SC3 technology platform."

XLamp® MT-G2 LED is the latest product based on Cree's innovative SC3 technology platform. The XLamp® XB-D, XT-E, XT-E HV high voltage and XM-L HV high voltage LEDs that were just released recently are Based on this platform. The innovative SC3 technology platform uses Cree's leading silicon carbide (SiC) technology to demonstrate superior performance in LED chip structures and phosphor technology, and uses the latest packaging technology to provide the industry's most advanced LED devices.

Available in a 8.9 mm x 8.9 mm package, the XLamp® MT-G2 LED is available in 2nd and 4th order EasyWhite® color temperature binning options from 2,700 K to 5,000 K. The new LEDs include a choice of products with a minimum color rendering index (CRI) of 80 and 90, and offer a wide range of voltage options including high voltage, enabling smaller drives to reduce system cost.

Samples of the new XLamp® MT-G2 LEDs are available now and can be mass-produced to standard delivery times. For more information, please visit http:// Cree's booth at the 2012 Frankfurt Lighting Fair in Germany is located at Booth G71 in Hall 4.2, so stay tuned.

Line Fittings are metal parts used to connect transmission line towers, conductors, lightning wires and insulators, or protect conductors, lightning wires, insulators and so on. They are usually made of cast steel and malleable iron. The Line Fitting shall be of sufficient mechanical strength and shall have good electrical properties for the fittings that connect the conductor. According to its performance and use, can be broadly divided into: Suspension Clamp, Strain Clamp , Link Fitting , Splicing Fitting, Protective Fitting,Guy Wire Fitting.
Line Fitting
Line Fittings,Pole Line Hardware,Electric Line Accessory,Overhead Line Hardware,Overhead Line Hardwares,Pole Line Hardwares
Jiangsu Chuandu Electrical Technology Co.,Ltd. , http://www.cdepf.com