iOS China market share has dropped to 17.9% behind Huawei Huawei millet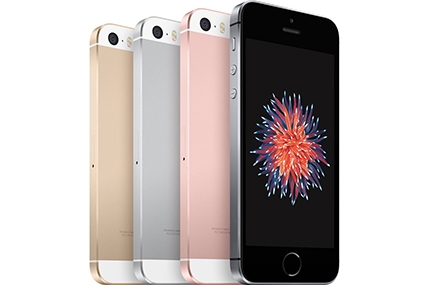 The third quarter financial report that was just released at the end of July shows that Apple's revenue and profits have both declined. In Greater China, in particular, revenue in the third quarter was only US$8.848 billion, which was a 33% drop from the previous year's US$13.23 billion. The latest data released by market research company Kantar Worldpanel yesterday seems to confirm the reality of Apple's desperation in China.
According to data released by Kantar Company yesterday, in the second quarter of this year, Apple's market share in China was only 17.9%, down 1.8 percentage points year-on-year. In contrast, Huawei's market share in China is 25.7%, while millet is 18.5%, which is higher than that of Apple.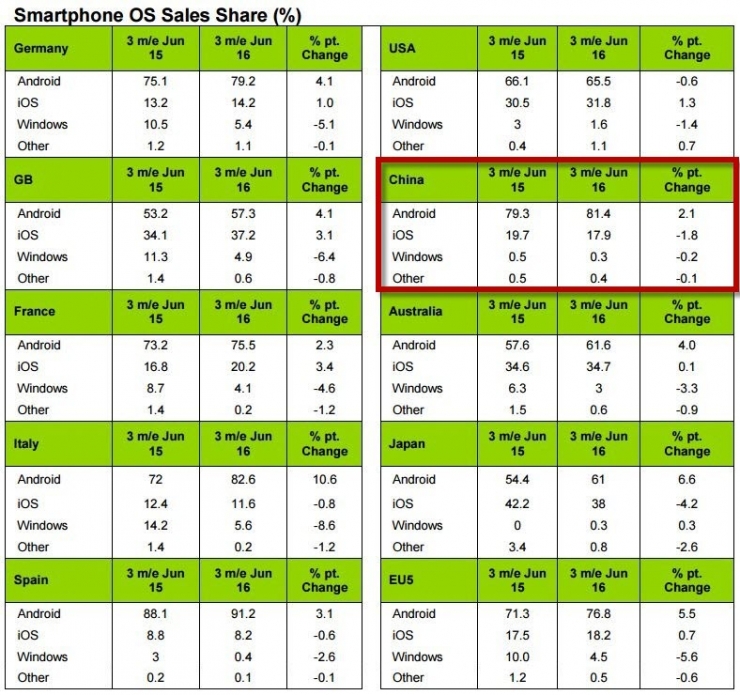 In April this year, Kantar has released similar news. The news at the time stated that from February 2015 to February 2016, Apple's share of smartphone sales in the Chinese market fell for the first time since 2014. Its market share was only 22.2%, down 3.2% year-on-year, while Huawei's share in China reached 24.4%, which is higher than that of Apple.
Kantar blames the rise of China's smart phone manufacturers for the main reason for the decline in iOS market share. Tamsin Timpson, director of strategic analysis at the company, said: "The iPhone 6s and 6s Plus are still the best-selling smart phones in the Chinese market, but competition from Huawei's Mate 8 and P9, Xiaomi Redmi Note 3 and Xiaomi 5, and Oppo R7 are increasingly competitive. Due to the limited availability of the iPhone SE, its market influence has failed to meet expectations. In the second quarter, iPhone SE's sales in the Chinese market accounted for only 2.5%."
Kantar believes that if Apple can solve the iPhone SE supply problem, it believes its market share in China will increase. Kantar's data also shows that currently 49% of U.S. iPhone users and 51% of Chinese iPhone users still use iPhone 5s or older models, and with the release of the new iPhone next month, they may be able to promote the replacement of old users. iOS's market share is likely to rebound.
Compared to the downturn in the Chinese market, the iPhone has begun to recover in the United States and Europe. According to Kantar's data, iOS's US market share increased by 1.3 percentage points to 31.8% in the second quarter. The European market share increased to 18.2%.
Source: kantarworldpanel
Aluminum circuit boards is a metal-based copper clad plate with good heat dissipation function. Generally, the single layer is composed of three-layer structure, which is a circuit layer (copper foil), an insulating layer and a metal base layer. Also used for high tech use is designed as double layers, the structure is circuit layer, insulation layer, aluminum base, insulation layer, circuit layer. A very small number of applications are multi-layer boards, which can be made of ordinary multi-layer boards combined with an insulating layer and an aluminum base.
Mc Pcb Led,Mc Pcb Board,Mc Pcb Led Board,Mc Pcb Led Board Price
Chuangying Electronics Co.,Ltd , https://www.cwpcb.com