Low-voltage electrical industry "three pillars"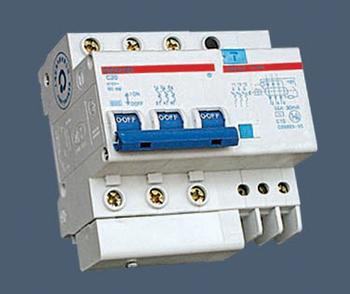 In recent years, the world-famous electrical companies have all entered China. While occupying high-end markets, they have gradually begun to develop in the low-end market. At the same time, the high-end products of domestic companies are also constantly penetrating abroad. Insiders pointed out that the mutual penetration of the market between domestic and foreign companies will be the future trend, and the industry's competitive landscape is intensifying.
Today, middle and low-end products account for the majority of the domestic market, but they cannot continue. With a product dominated the world is no longer the situation, electrical companies have narrowed their profit margins. In a changing situation, the company itself is also seeking a change. Instead of relying solely on design institutes to design products, it focuses more on the needs of market segments and independently innovates new products and technologies. The construction of smart grids now ushering in and the development of low-voltage electrical products suitable for the end market are challenges for all companies.
<br> <br>
need to adjust the structure of
a low-voltage electrical energy requirements and according to the external signal, manually or automatically turned OFF circuit, the switching circuit is electrically non-object, control, protection, detection, transformation And adjusted components or equipment. Low-voltage electrical appliances are widely used in daily life, and most of them are used in industrial, agricultural, transportation, defense, and people's electricity.
According to the data provided by the General Electric Low-voltage Appliances Branch of the China Electrical Apparatus Industry Association, in 2012, the sales revenue of the low-voltage electrical industry was 61 billion yuan and the total profit was 4.4 billion yuan. Among them, universal circuit breakers sold 900,000 units; molded case circuit breakers (including leakage) sold 46.3 million units; small circuit breakers (including leakage) sold 880 million poles; AC contactors 105 million units; and knife switch sales 13.5 million units.
The data also shows that the domestic production enterprises are generally small in size, and most of them repeat the production of medium- and low-grade products. According to the calculation of output value, the market share of the first generation product is 15%, the market share of the second generation product is 45%, and the market share of the third generation product is 40%.
In simple terms, the first-generation and second-generation products are bulky, have many consumables, and have low energy-saving targets and margins. However, the third-generation products cannot meet the needs in many occasions, and there are also problems such as incomplete short-time overcurrent protection. . The domestic demand for high-end low-voltage electrical appliances still depends on imports. In addition to the individual high-end low-voltage electrical appliances and other similar foreign products, the market share of high-end products is still relatively low. Insiders pointed out that the development of the fourth generation of low-voltage electrical products has become a top priority.
However, the situation is not optimistic. At present, foreign-funded enterprises have strong research and development capabilities, design capabilities, and management capabilities. Domestic companies, especially private enterprises, have strong sales channels. Product quality and design R&D capabilities still need to be strengthened. Low-voltage electrical products belong to comprehensive and technology-intensive specialties. New technologies, new materials, and new technologies can all generate new generation products, but they require a lot of investment. The research and development investment of outstanding foreign companies can account for 7% of the total sales. The average investment in the domestic industry is only 1% to 2%, and the outstanding enterprises can only reach 3% at most.
Therefore, the domestic private enterprises will be in a disadvantageous position in the market competition. Due to the high raw material prices, rising financial costs, and the increase in personnel salaries, the space for product profits is compressed. For DW45 universal circuit breakers, which have played a major role in the development of the industry, profits have also dropped significantly.

Intelligent trend
<br> <br> Poor people want change. According to industry insiders, this industry-wide production model in which the electrical appliance industry led by the Institute in the past to jointly design new products will break, and companies will begin to independently develop differentiated products. According to the reporter's understanding, considering the actual needs of companies such as design institutes, power supply, metallurgy, chemical industry, and oil fields, a design institute proposed that a leakage circuit breaker that requires only a leakage alarm without power interruption would be inconvenient after a power failure. Fire treatment, related companies will develop the product. In addition, some companies try to cooperate with well-known design companies in order to get rid of low-end problems and improve the brand value of their products.
In 2012, the smart grid was included in many "Twelfth Five-Year Plan" as a strategic emerging industry of the country. The next few years will be the main period of smart grid construction. Smart grids and complete sets of equipment, intelligent power distribution and control systems will usher in the golden period. However, in the process of smart grid construction, State Grid Co., Ltd. and design departments tend to favor foreign brands. Domestic monopoly industries also directly participate in the manufacture of low-voltage electrical appliances. In addition, the power grid is made up of many electrical appliances, and the power grid must be intelligent. It must first realize the intelligentization of electrical appliances. The intelligentization of low-voltage electrical appliances is the future development direction, but higher requirements are put forward for the integration of low-voltage electrical systems and the overall solution. This is because the low-voltage electrical appliance industry is expanding into photovoltaic power inverters, new energy control and protection systems, distributed energy, energy storage equipment, and DC switch electrical equipment.
All these are unfavorable to the market competition of domestic private electrical appliance companies. The intelligentization of low-voltage electrical appliances requires the application of intelligent manufacturing technologies and equipment, and the establishment of automatic production lines including key components, automatic testing lines for low-voltage electrical appliances, and automatic assembly lines for low-voltage electrical appliances. Now that price wars and channel wars have intensified, the market environment has deteriorated. If private enterprises do not increase investment in R&D, do not increase research on basic generic technologies, and improve the ability of independent innovation of enterprises, they will lose their market competitiveness and cannot establish a foothold in a huge market space.
With the advent of new technologies, a new generation of intelligent low-voltage electrical appliances featuring high performance, intelligence, high break, communication, miniaturization, modularization, and energy saving will become mainstream products in the market, and the market share of high-end low-voltage electrical appliances It will also be further expanded. The wave of smart grid construction is not only an opportunity for transformation and upgrading, but also a market pressure for private enterprises that lack the ability to independently innovate.
Experts suggest that corporate transformation needs to identify breakthroughs based on their own characteristics, become specialized producers of one and two types of products, and gradually develop into high-end products and get rid of the homogenization of products. Specifically from the market segment to find entry points, such as professional circuit breaker manufacturer, industrial control electrical professional manufacturer, terminal electrical professional manufacturer, leakage electrical professional manufacturer.
Touchless Sensor-Makes it germ Free
Environment Friendly-Prevents Contamination
Ideal fit for Kitchen/Bathroom/Bedroom
As users hands or debris enter the zone 6 inches (15cm) from the infrared sensor on top of the dustbin, the lid will automatically open.
The Lid will remain open if hand or debris is within the 6 inch (15cm) range of the infrared sensor. Lid will close 7 seconds after users hands move away.
The new touch switch panel has higher stability and efficiency. you can use it effortlessly. There are [OPEN" & [CLOSE" buttons for manual operation, and there is a ON/OFF power switch on the back of the dustbin.
The new removable plastic rim is easy to lift out, and the plastic ring helps leave no excess plastic bag visible (w/o liner).
Two liners (30L+20L) for easy recycling
Features:
-100% [Hands-Free" operation.
-[Germ-Free"-Prevents cross-contamination
- Trash Bag Retainer Ring stops full, heavy bag from falling in and keeps bag ends neatly out of view
-Rubber feet keeps this trash can in place and protects floors from scratches
-Removable hard ABS plastic head for easy cleaning
-Uses 4 AA-Sized batteries 1.5V(LR6) (Not included)
-Low energy-consuming
-Multiple colors to satisfy your different requirements.
-Capacity:30L+20L
-Dimensions: 34W x 48 L x 64H CM
-1 Year Manufacturer`s Warranty included
Rectangular Sensor Automatic Dustbin 2-Compartment 30L+20L
Automatic Dustbin,Hand Sensing Dustbin,Hotel Dustbin,Environmental Dustbin
NINGBO ZIXING ELECTRONIC CO.,LTD. , https://www.zixingautobin.com