Lyft's hitting faucet Uber has finally paid off!
According to data obtained by The InformaTIon, a US technology website, Lyft's loss last year reached $600 million in order to compete with the head of the taxi application Uber.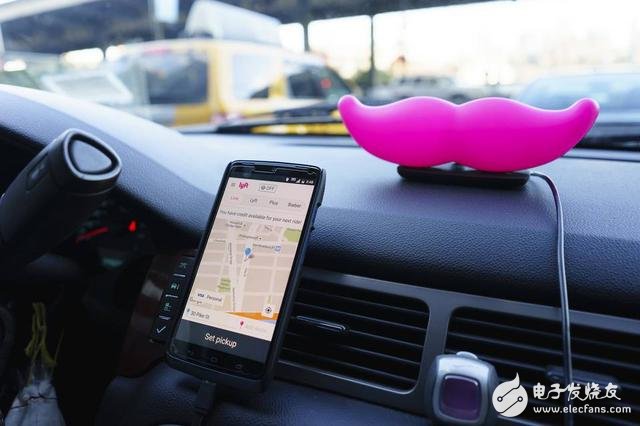 While Lyft's losses look amazing, Lyft's business is moving in the right direction: the $5.5 billion startup, which had revenues of $700 million last year. Such revenue data has improved significantly from the previous year. In August last year, a source told the Wall Street Journal that Lyft had revenues of $200 million in 2015 and an operating loss of $360 million. The information obtained by The InformaTIon shows that Lyft's loss in 2015 was close to $412 million.
Lyft's performance in 2014 was even worse. In that year, the company's loss was $199.4 million, while revenue was only $31.6 million. In contrast to Lyft's performance, Uber, the company's main competitor, lost more than $800 million in the third quarter after losing $1.27 billion in the first half of last year. The InformaTIon expects Uber's loss for the full year to reach $2.8 billion.
In order to compete for users and contracted drivers, Uber and Lyft have invested heavily in subsidies in recent years, hoping to gain more market share. Lyft told investors in April last year that the company would not invest too much in competition with Uber and promised that spending in 2016 would not exceed $600 million. Lyft clearly adheres to this commitment.
Lyft said, "Companies don't need to disclose their financial data, but we are confident in the company's prospects."
Lyft president John Zimmer said at the beginning of this year that 2016 was a year of "great success": Lyft's orders in 2016 increased from 53 million in 2015 to 160 million, soaring. Twice. In the fourth quarter of last year alone, the amount of orders completed by Lyft has more than doubled. During the quarter, the company completed 52.6 million taxi rides, far higher than the 21.1 million in the fourth quarter of 2015.
Lyft's order volume has tripled last year, but compared to Uber, it's still a shame. Uber said the company completed 78 million orders in the US last December. In contrast, Lyft only received 18.7 million orders during the same period. However, Lyft's growth momentum has surpassed Uber. In the second half of last year, orders for Lyft increased by 34.5%, while Uber's orders in the US increased by only 25.8%.
Although the business growth is gratifying, Lyft still considers the issue of external sales. The New York Times reported last year that Lyft had contacted many well-known technology companies in the middle of last year, hoping that the other party could acquire, including GM (one of Lyft's major shareholders), Apple, and Google (microblogging). ), Uber and China's Didi Travel. Although Lyft's valuation was $5.5 billion in the latest round of financing, the company offered $9 billion to the potential acquirer, the Lions. General Motors, a major shareholder of Lyft, had offered to acquire Lyft. GM had offered a quotation, but the exact amount was not known. The offer was rejected, probably because it was lower than Lyft's expectations.
Pwm Dc Motor Controller,Pwm Dc Controller,Pwm Motor Controller,Pwm 24V Dc Motor Controller
Jinan Keya Electron Science And Technology Co., Ltd. , https://www.keyaservo.com