Lynx Box M16C Review: Replacement of M12 Appearance Configuration
The Lynx Box is a star product for Alibaba to enter home digital entertainment and occupy the living room market. Recently, its M12 has been renamed as M16C. Although it has not changed in appearance or configuration, it has added one month's equity to Youku Tudou. At present, the only product in the Box family that is bound to Youku Tudou members, along with the marriage between Ali and Youku, this renamed box is still worth looking forward to in the content. Here's a reconsideration of the "new" box.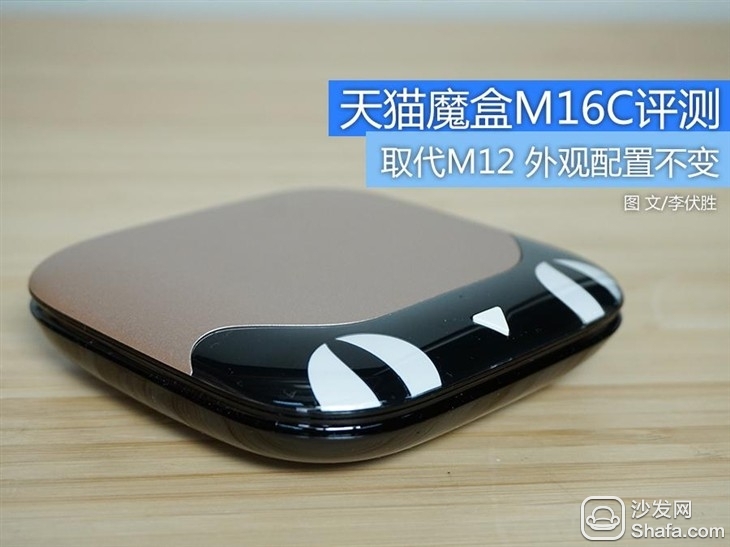 Appearance: Local gold color is a distinctive feature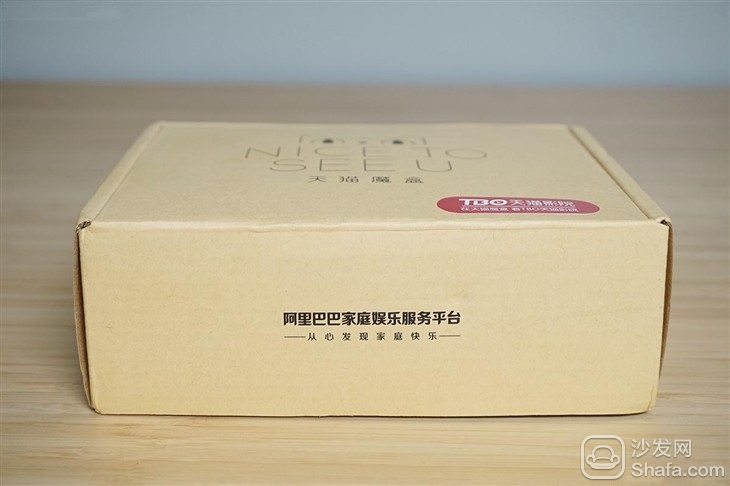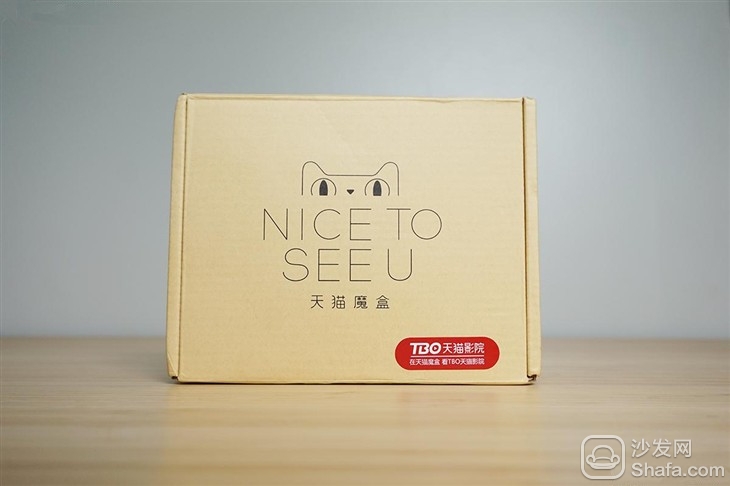 Alibaba, which has an irreplaceable position in the field of e-commerce, has also extended its reach to all walks of life in recent years, including home digital entertainment. The Tmall Box is a star product that has entered the living room and is now a member of the box family. The more, but the appearance of the style has been well passed down, in addition to the difference in color, the shape is basically not much change.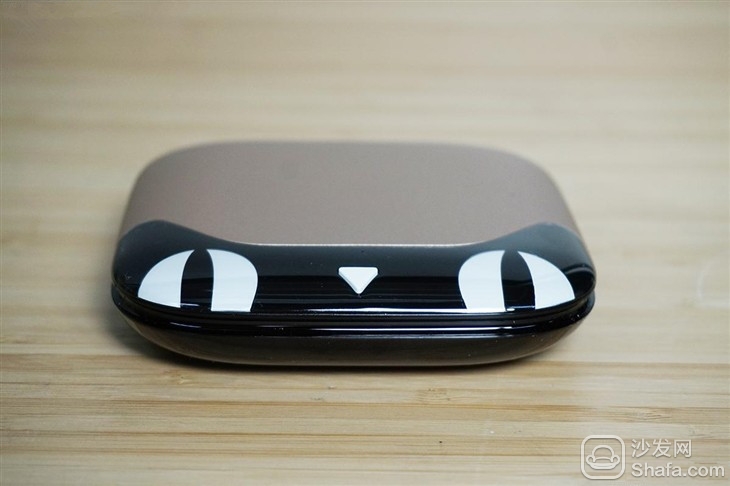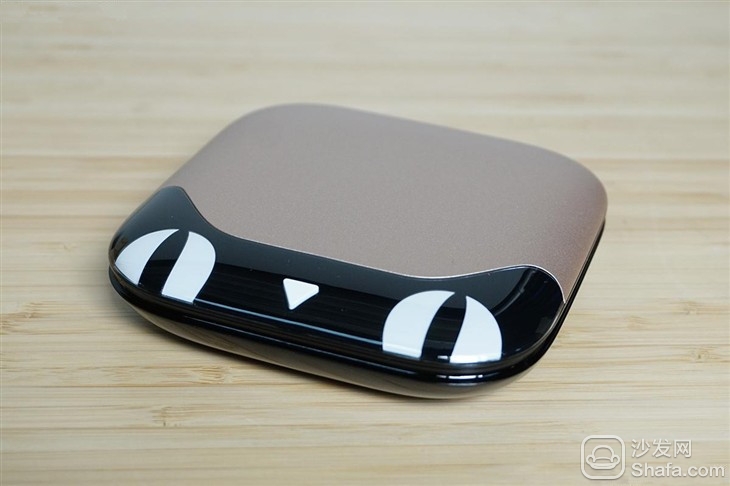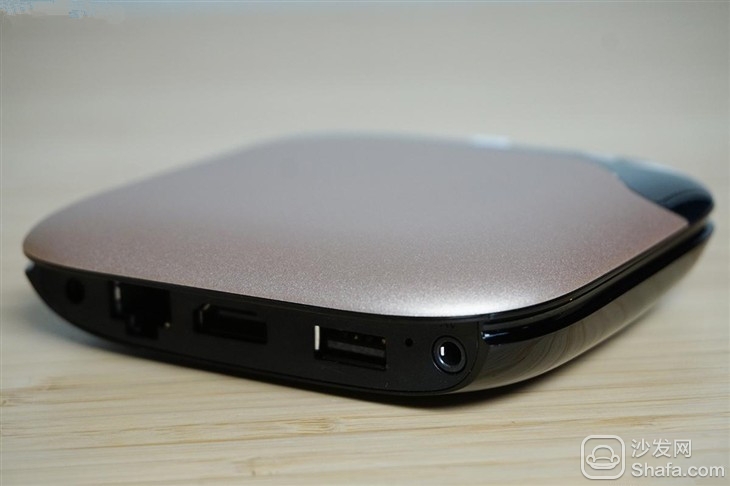 The golden body is the biggest difference between M16C and other models. The golden appearance can highlight its stylish atmosphere. Although there is no eye-catching red, it is not too abrupt at home. It is also very similar to the black cat. harmonious. If you look closely at its surface, you can feel a strong matte texture, in stark contrast to the cheap boxes that are rough on the market.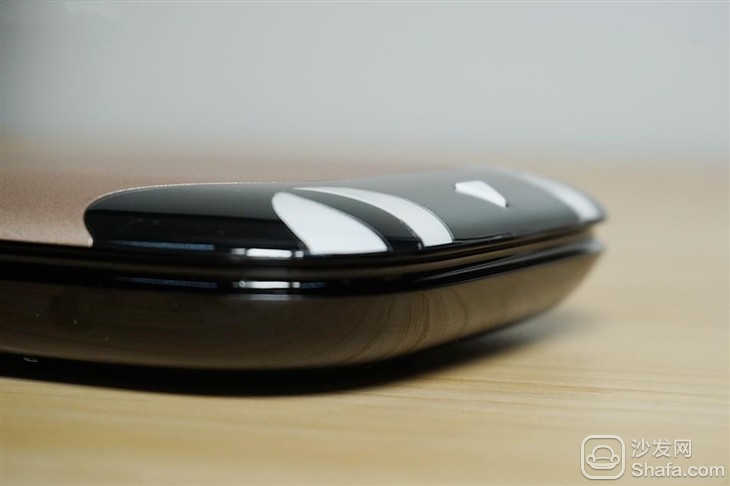 Tmall's box M16C uses a square design as a whole. The roundness of the four corners makes it look dexterous and lively. In addition, the depressed middle waistline design highlights the exquisiteness of this compact box.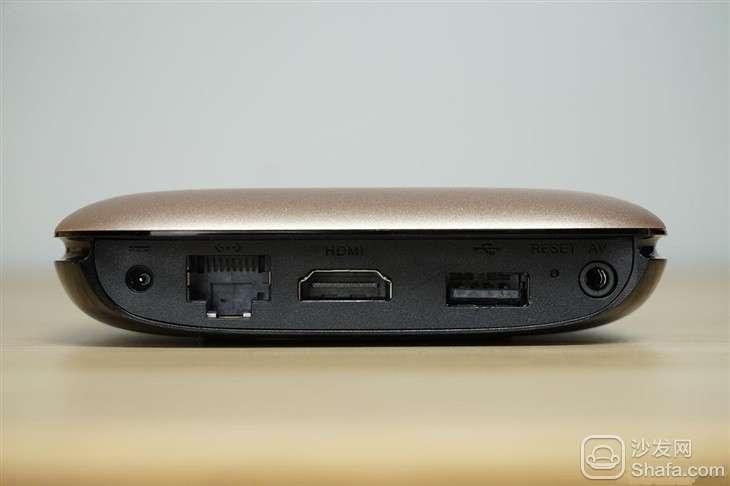 On the back is where all the interfaces are, from left to right are power, network cable, HDMI, USB and AV input, to meet the daily basic needs of use, which can be connected to the old TV at home through the AV interface, so that old TV can also easily Watch Internet video content.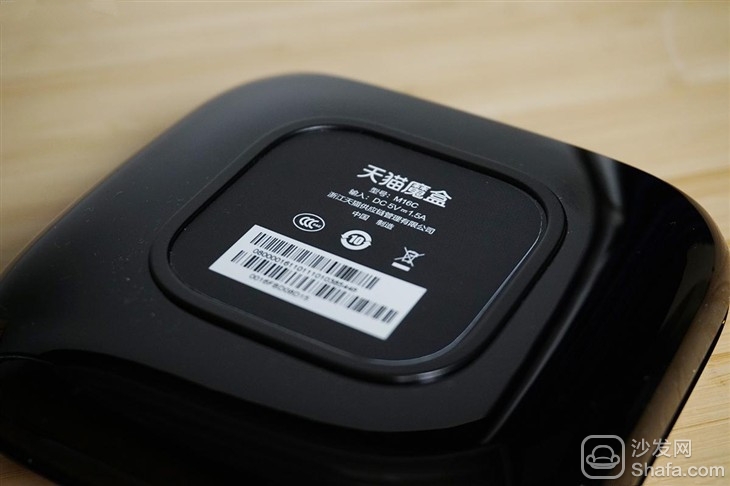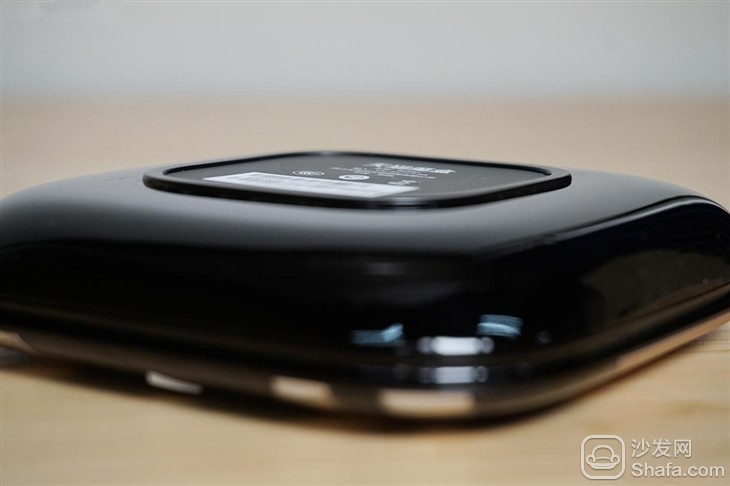 The bottom of M16C is mainly made of black glossy material, which is consistent with the shape of the cat on the front of the fuselage. It also makes it look brighter from any angle. The raised plastic ring at the bottom is also very important, not only to keep the body stable, but also to protect the box from being scratched.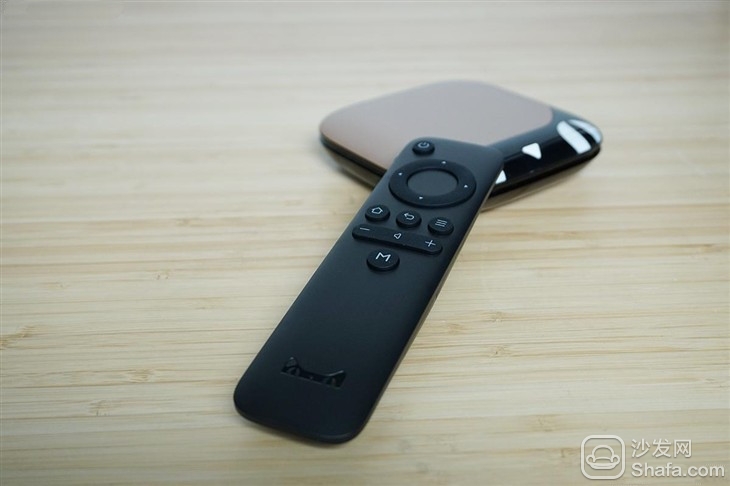 remote control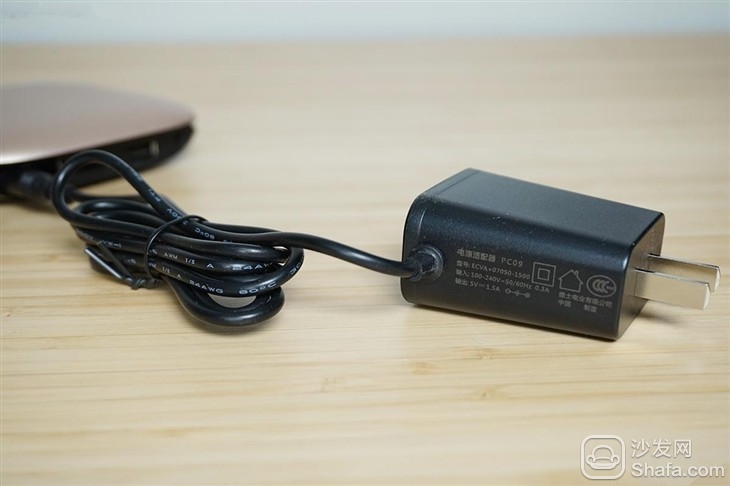 power cable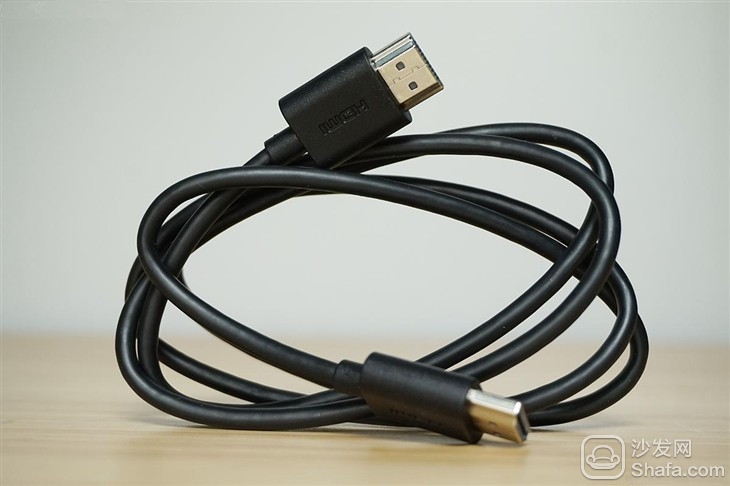 HDMI cable
M16C's remote control maintains the style of the box family. It uses the current mainstream simple design, the body has a total of 12 buttons, which is located at the bottom of the "M" button is equivalent to a shortcut, you can quickly open the settings quickly The card improves the efficiency of manipulation.
M12 changed its name to M16C due to the binding of one month of Youku Potato Members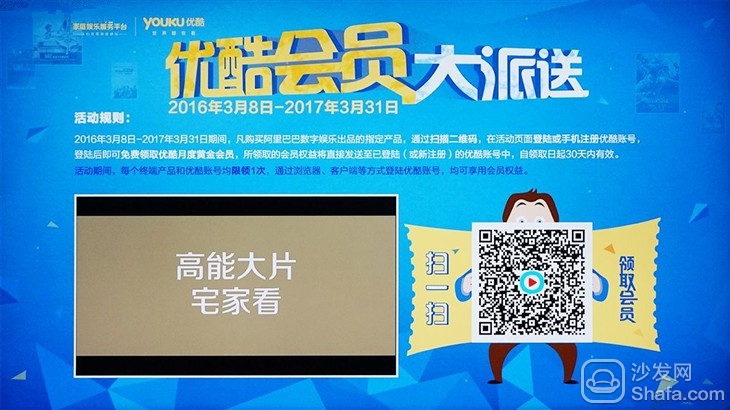 M16C is the new product model of Tmall's box. Its predecessor is M12. Compared to the two models, M16C has no change in appearance or configuration, but M16C is bound to a month's Youku Tudou membership service. It is the current Tmall box. The only product in the family that is bound to Youku Tudou members has an extra "youku free delivery" entrance to the personal center compared to other products. After logging in Youku account, you can receive Youku monthly gold members free of charge.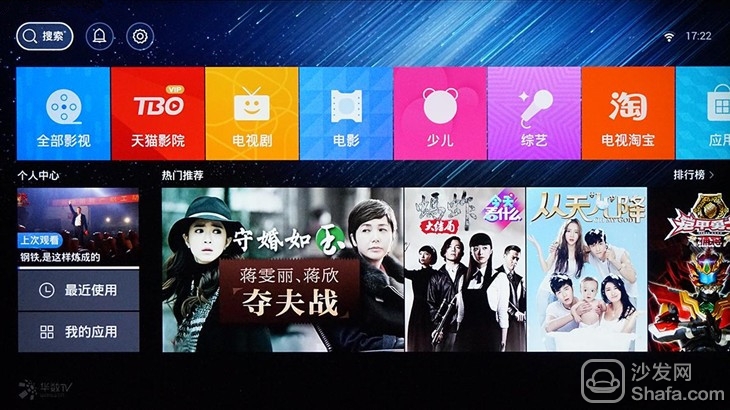 Lynx Box M16C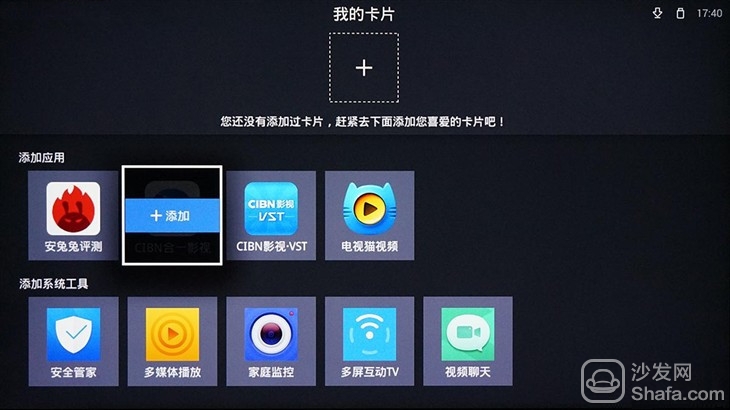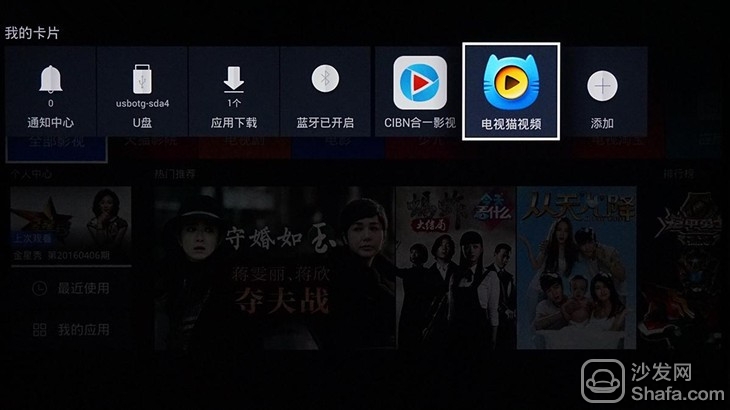 Put common software on "My Card"
M16C is equipped with YunOS3.0.2, although the overall style is not concise, but all the columns are very clear, common columns or applications horizontally arranged, you can quickly find the content you want to see after opening the box. In addition, on the left side of the page, the content that was last viewed is displayed directly. In addition, the recently used software application can be directly opened, eliminating the need to search for the search every time, which can save a lot of time. If you install third-party software, you can also add them to the card. You can open the software directly by pressing the "M" button of the remote control.
Introducing TBO Tmall Cinema with Quality Content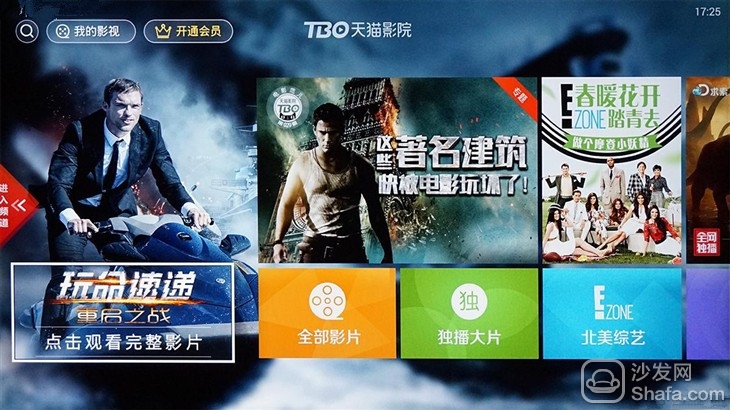 TBO Tmall Theater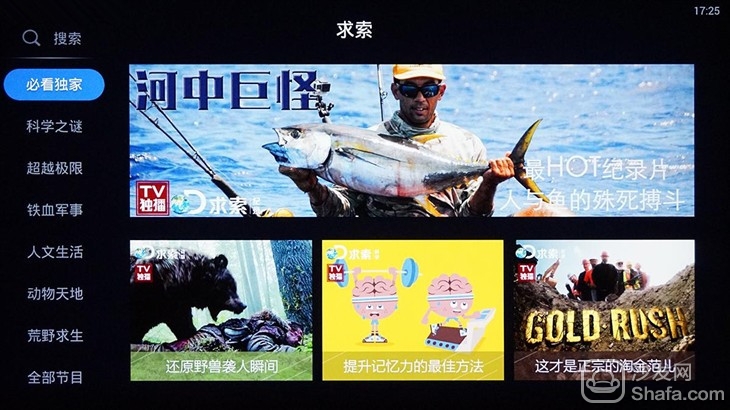 Single Broadcast Discovery Documentary Resources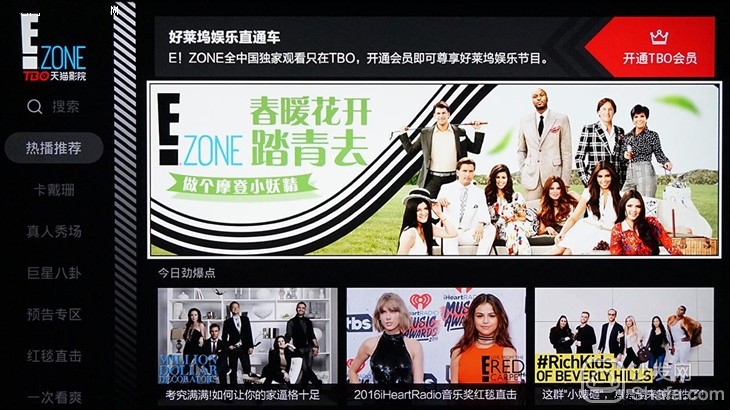 Introducing Universal TV's TV Channel E! Content
Content resources are undoubtedly very important to the box, so let's open M16C to see what's inside. The first thing that we can see is the TBO Tmall Cinema, which was formally launched in the second half of last year. Prior to this, Alibaba made a lot of preparations in terms of content. In addition to the cooperation with RayMedia, it became the priority television distribution channel for light films. It also established partnerships with companies such as Lions Gate, Discovery Channel, Huayi Brothers, and Sony Pictures, as well as working with Universal Films to introduce E! channel related content, including Hollywood entertainment, information, and variety shows.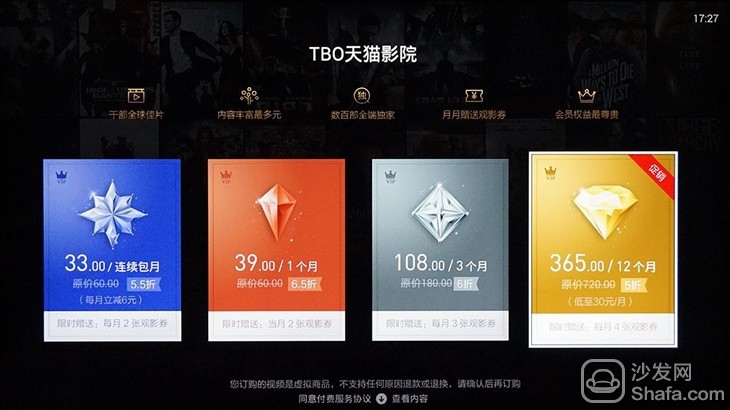 TBO Tmall Cinema Membership Fee Standard
TBO Tmall Cinema uses a combination of monthly payment and single point of payment. The current annual subscription fee is 365 yuan. Nowadays, TV manufacturers are deploying their content and relying on Alibaba's TBO Tmall cinema as a whole has a big advantage.
The theater line is not much to see the Douban score is very practical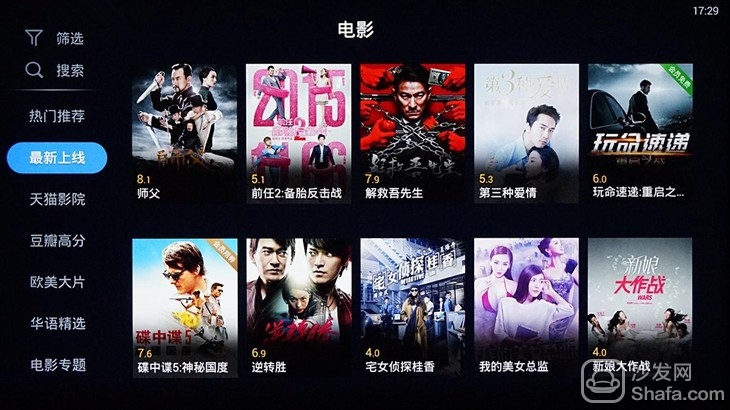 Movie Channel latest movie
In addition to TBO Tmall Cinema's paid sources, the movie channel has a lot of Youku movie theaters, the overall number is not too much, and the release date is relatively long. However, it is worth mentioning that each movie has a watercress score, but also the classification of watercress score, which can be an important reference for us when selecting films.
Youku Potato's variety show is very eye-catching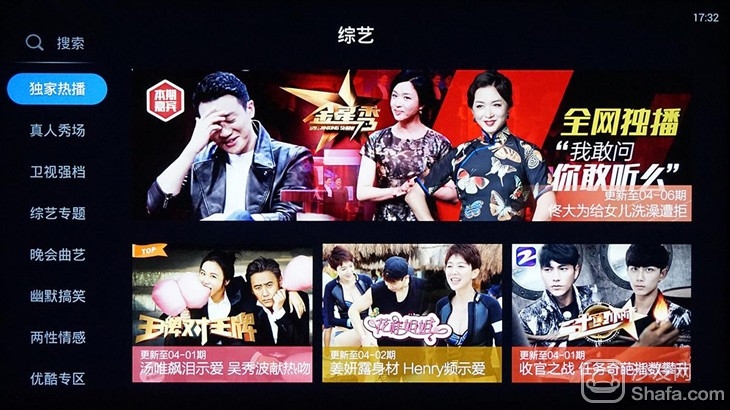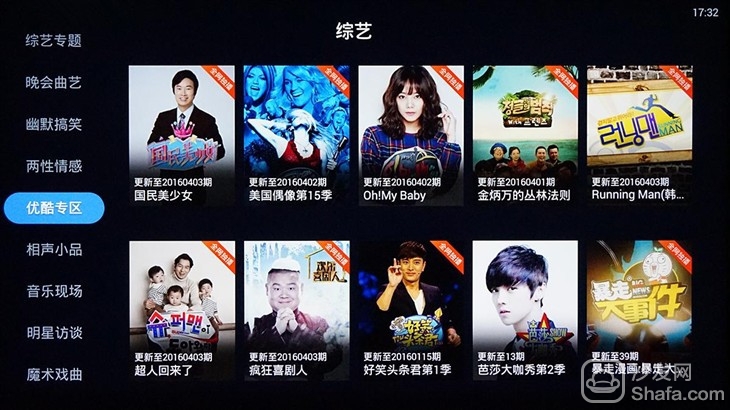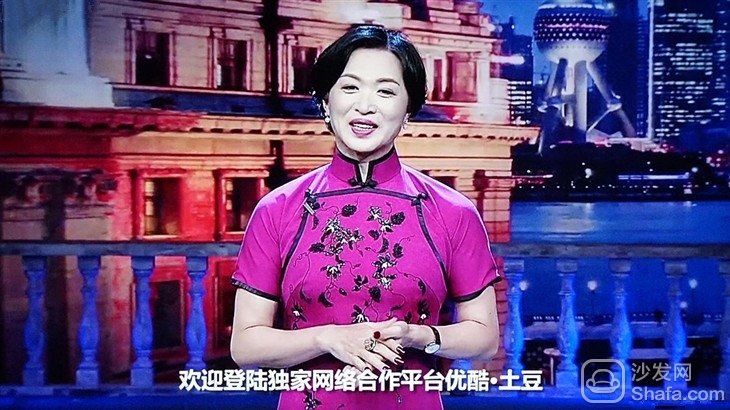 Variety resources are a major highlight. After Alibaba's wholly-owned acquisition of Youku Tudou, Youku Tudou's contents are fully integrated into the Tmall Box, so here you can see a wide variety of recent variety shows such as Venus Show and Ace Pair. Trump cards, synchronized sisters, twenty-four hours, etc. Meanwhile, the second season of the Happy Comedy and the second quarter of the Extreme Challenge will also be broadcast exclusively on Youku. This will make the Tmall Box a great advantage in variety shows.
TV Taobao operation is not as complicated as imagined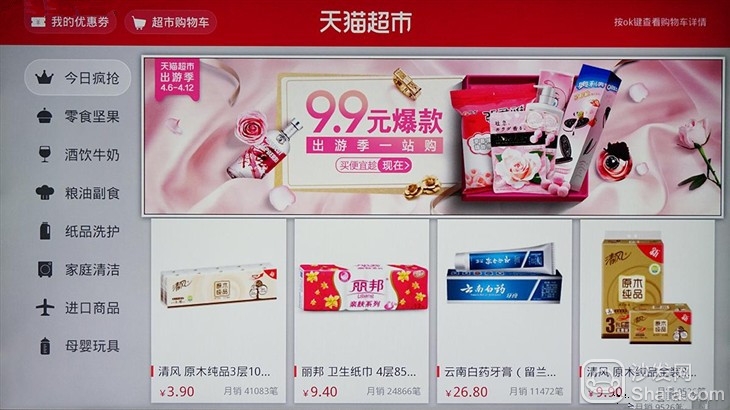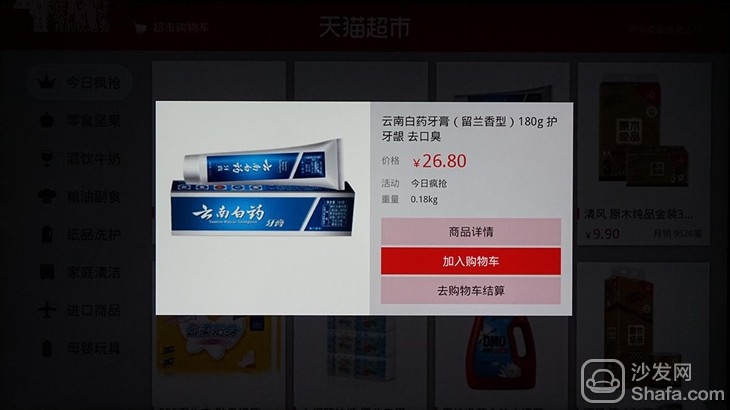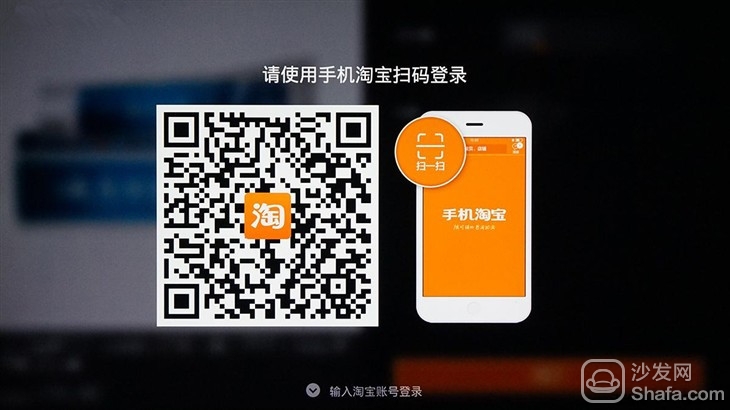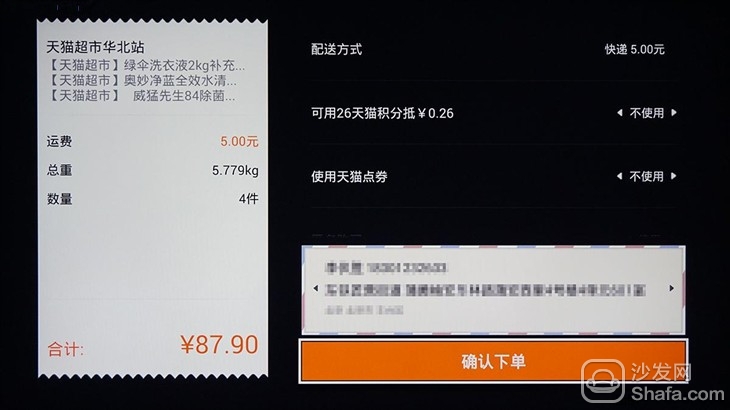 TV Taobao operation experience
Taobao on the TV for many people is still relatively unfamiliar behavior, Lynx box built "TV Taobao", through a simple experience, the purchase process is actually not as complicated as imagined, especially in the Tmall supermarket to buy some familiar When it comes to daily necessities, you don't need to check its product details. You can directly add it to your shopping cart. Whether it is login or payment, you can easily complete it by scanning the code. It is even easier than computers or mobile phones, but for some expensive items. Commodities, certainly need to find relevant information, through the big screen TV purchase or something wrong.
Local playback: The mainstream format fully supports 4K video decoding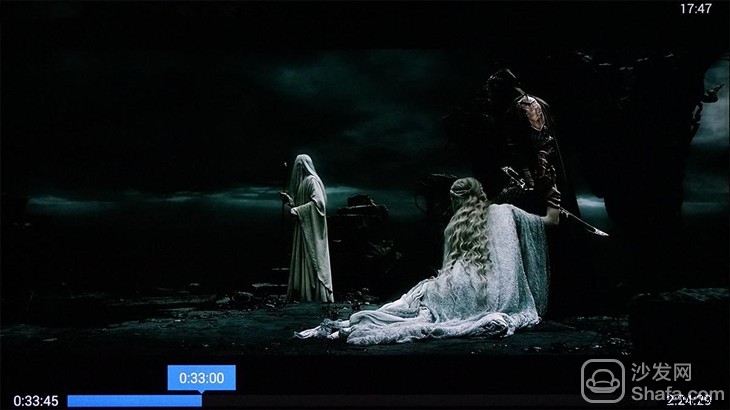 Play H.265 encoded 1080P video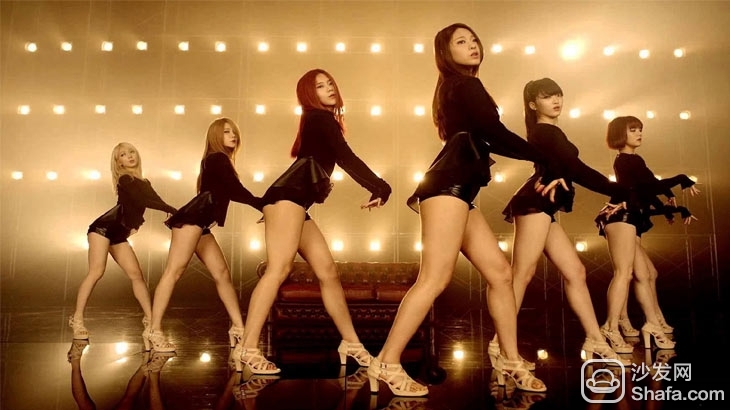 Lynx Box M16C hardware configuration is not powerful, it uses the MTK 8685A chip, equipped with Cortex A7 quad-core CPU + Mali-450 GPU, 1GB of memory +8GB flash memory, when decoding the regular video format, there is no pressure, But for 4K or some H.265-encoded video, it's hard to do it. However, regular games play and get stuck. The configuration is not strong but it is also enough for daily use.
to sum up:
Lynx Box M16C golden appearance is my favorite, compared with the red, white, black and other colors of the box family, it has a more stylish atmosphere, not at home, can be with a variety of home style Harmonious symbiosis. In addition, the cute cat's pattern is not only cute, but it is also a distinctive external feature of the Tmall's box.
In terms of content resources, the Lynx box will not disappoint you. First, the license number of TVs provided a lot of video content. At the same time, TBO Tmall also has Universal, Sony, Paramount, Lions Gate, Disney, etc. Cooperation to provide high-quality pay-TV programs, in addition, with Ali and Youku marriage, content from Youku Tudou is fully integrated into the Tmall box, so that its advantages in content is increasingly prominent.
Although M16C does not occupy too much advantage in hardware performance, but considering its content strength, this 199 yuan box is still worth buying, and can be a good choice for enriching the living room entertainment.
led spot light can replace the halogen spot light, this product is suitable product to light up your home, your office.
led spot light, spot light, mini spot light, spotlight, spot lighting, 7w spotlight
Guangdong Decosun Lighting Technology Co.,Ltd , https://www.decosun-lighting.com