ooVoo video and audio conferences increase international phone call capabilities in more countries
ooVoo video and audio conferences increase international phone call capabilities in more countries
OoVoo, a multi-point, cross-platform video and audio communication service provider, recently announced that it will expand its computer-to-phone calling functions and products into another 12 countries. More country coverage, coupled with ooVoo's new business portfolio and its latest enhanced audio capabilities make it a more powerful product for businesses and consumers looking for low-cost video conferencing.
ooVoo's business is currently spread across North America, Europe, the Middle East and rapidly developing developing countries such as Brazil, Russia, India and China. ooVoo users can simply call their mobile phone or landline phone number to call others from their PC or Mac. Participants can answer the phone without a computer or webcam.
With ooVoo's pay-per-minute feature, users can obtain crystal-clear audio quality at a low price without signing a long-term contract or commitment. ooVoo's ever-increasing telephony capabilities and its superior high-quality six-party video conferencing will become a truly powerful alternative to the old-style teleconferencing media.
ooVoo COO Marty Walker said: "Video conferencing with the new feature of being able to make international calls at a lower cost per minute is a powerful combination. We are committed to continuing to enhance our phone products because we believe that no matter what As long as our users need it, they should be able to get the type of communication they want through the easy-to-use interface-phone, video call, text chat. "
ooVoo's pay-per-minute feature is available for purchase, and the face value increases in increments of $ 10 or $ 25.
USB Cable advantage:

This product is made of cowboy cloth, smooth handle, beautiful color and various colors.wire has strong bearing, easy to break, and excellent anti winding effect.The charging interface and USB interface are made of high quality nickel plated joint. It is not easy to rust and plug. After repeated plugging and using, it will still not affect contact. 2.4 A high-speed charging, transmission two in one: perfect performance to achieve lossless fast charging and real-time data synchronization function.High purity oxygen free copper wire core: high purity oxygen free copper core is adopted inside the wire to ensure excellent conductivity.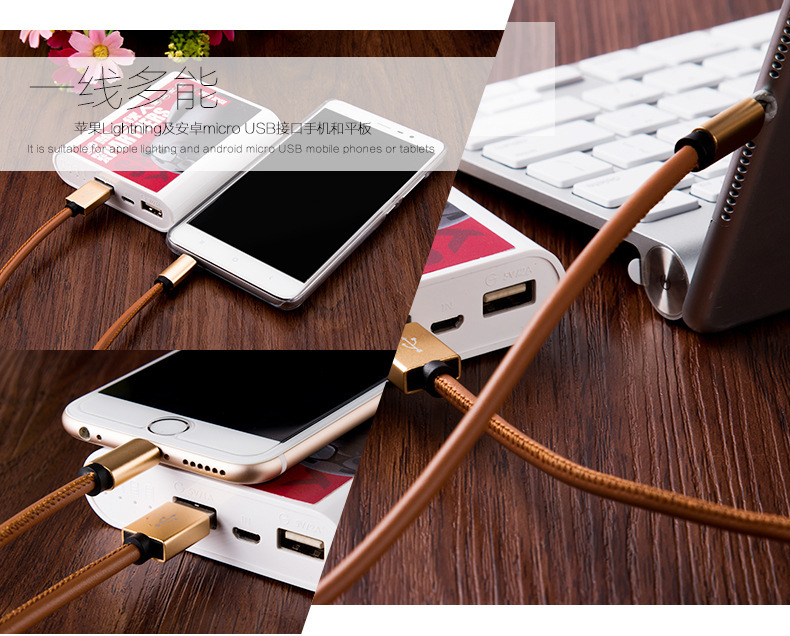 Double Side Usb Cable,Double Side Micro Usb Cable,Double Side Micro Cable,Micro Usb Data Cable
Dongguan City Leya Electronic Technology Co. Ltd , https://www.dgleya.com