Zhou Ming Technology: SMART Strategy Opens Light Assets Mode
Zhouming Technology (300232) released its 2015 annual report. The annual operating income was 1.306 billion yuan, an increase of 34.21% over the same period. The net profit attributable to the parent company was 114 million yuan, an increase of 86.61% over the same period, corresponding to EPS 0.56 yuan.
At the same time, Zhouming Technology released the first quarterly report for 2016. From January to March, the company realized revenue of 269 million yuan, a year-on-year increase of 26.33%, and realized net profit attributable to the parent company of 2016 million yuan, a year-on-year increase of 159.94%, in line with expectations.
1. Redio and small pitch are the main drivers of performance growth
The company's revenue in 2015 increased by 332 million yuan year-on-year, mainly contributed by LED display, an increase of 371 million yuan, of which Radio's overseas creative screen increased by 106 million yuan, Lanpu Technology increased by 134 million yuan, and Zhouming Technology's headquarters increased by 130 million yuan. Both Lanpu and Zhouming Technology have certain small-pitch products. In 2015, the revenue of small-pitch LED displays reached 484 million yuan, an increase of 122.61%.
2, creativity, small spacing will still drive 2016 performance growth can be expected
Redio products mainly supply overseas creative screens, with high customization requirements. The company's customers reserve and reorganize, and the products are fully recognized by the market, which helps to gain advantage and gain a higher market share. It is expected that the company's creative screen profit will continue to grow by more than 40% during the year. After the small-pitch products have been expanded by the military and the government, they will gradually enter the second stage of popularization, and gradually increase their volume in the fields of security and transportation, which will help the company to gain market advantages in the higher marketization level. The company's existing small-pitch production capacity of 6,500m2 / month, Daya Bay use in the middle of the year, the production capacity reached 20,000m2 / month, the company's small-pitch products still maintain a higher than the market growth rate, is expected to achieve more than double growth. Under the influence of the two major driving forces, the 2016 performance growth is expected.
3. The mainland has become the global innovation center for LED application, and the company has fully benefited from the accelerated integration of the industry.
With the leading players in the field of domestic LED chips and packaging becoming the world's major participating forces, cost items have become the global leader, driving domestic LED applications into global innovation centers, especially in the field of LED display, the domestic technical level is much higher than The level of foreign competitors. Industry consolidation will accelerate on a global scale. Domestic manufacturing, brand and international channels, and solution providers will usher in a wave of integration. The company's strong profitability, management level and brand influence will fully benefit from subsequent integration.
4, "SMART" strategy new sailing, hardware advantages explore light asset model
The company has become a supplier of "hardware + solution services" in the LED display and lighting application industry. It focuses on the development strategy of "Industry + Internet + Finance" and promotes the development of the company with "SMART Smart Chau Ming" as the main line. The company has already had a certain influence in Solution (S Solution), Marketing (M Marketing Channel), Technology (T Technology), etc., and has become an important pillar of model exploration. For example, the company is based on the self-developed Unilumin1.1 system, with road lighting equipment as the carrier, integrated with a variety of communication interfaces, cooperating with the company's outdoor small-pitch display products, data collection and processing, can be smart city II Level platform for intelligent power saving, security monitoring, environmental monitoring ((temperature, humidity, visibility, PM2.5, etc.)), intelligent positioning, public information video broadcasting, all-weather voice broadcasting station, Wi-Fi hotspot micro base station signal coverage, emergency A series of highly integrated, fast-responding closed-loop smart management and smart people's livelihood services such as charging (AC-DC).
5. Expanding the light asset model such as AR/VR has become an important point
Advertiment (A Culture Media), VR/AR/MR (R Visual Effects) has become an important direction for the company to expand its light asset model. The company's LED display products have a small resistance to A. The company will expand its visual display products combining various imaging technologies, VR/AR/MR, holography, body feeling and interactive touch with Radio (stage products). The company's new growth space. The future will also be an important extension space.

We make 7.4v 2000mah to 20Ah Li Ion Battery Pack for heated clothing all types, including heated glove, heated jacket, heated coat, heated vest, heated shirt, electric heated jacket, heated pants, heated boots, heated gloves, heated underwear, heated jacket liners, heated glove liners, heated work glove, heating vest, heating clothing, heated motorcycle jacket, heated hunting jacket.
most popular model is 7.4v 2 cells battery, typical capacity 2200-2400mah, 2500-2600mah, 2900-3000mah, 3200-3400mah.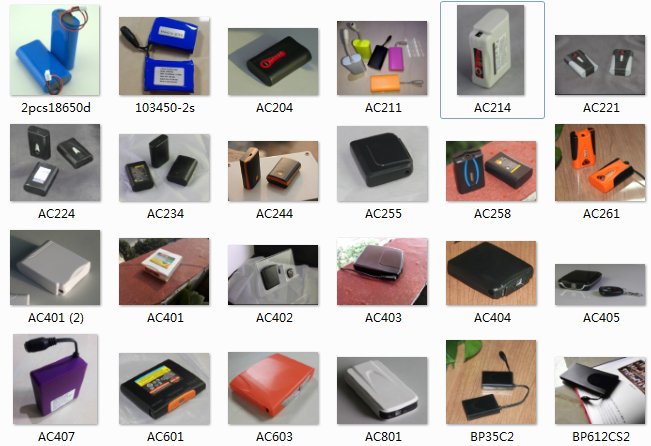 7V Heated Glove Battery,Heated Gloves Battery,Hand Warmers Battery,Warmest Gloves Battery
Asarke Industry Co., Limited , https://www.asarke-industry.com