GLII: Interpretation of Listed Companies in Taiwan - Longda Electronics
[Source: "High-
tech
LED - Research and Review" April issue]
Longda Electronics Co., Ltd. (hereinafter referred to as "Ronda Electronics") was established in May 2008 and is affiliated to BenQ Group. Longda Electronics is positioned as a professional manufacturer of LED optoelectronic modules. It is also the only one in the LED industry in Taiwan that covers upstream, midstream and downstream processes to product applications.
The main products of Ronda Electronics include indium gallium nitride epitaxial and chip, LED package and its module, LED light bar, LED lighting products and so on. Among them, the company's application products mainly include LCD backlights, professional lighting sources, consumer lighting sources and various lighting sources.
Analysis of technology research and development
1.
Analysis of research and development funds and research and development priorities
In terms of R&D, Ronda Electronics has been able to provide stable financial support. From 2009 to 2011, the R&D funds invested by Ronda Electronics were 81,046, 241,302, and 349,869 thousand NT dollars, respectively, accounting for 4%, 3%, and 4% of the current year's revenue.
In the research and development direction, the initial research and development of Ronda Electronics focused on LED backlights. After 2010, LED lighting applications began to rise, and the company gradually increased its research in LED lighting.
As of July 2011, Ronda's research and development results related to LED backlights accounted for more than half of the research and development results. In terms of LED lighting products, Ronda Electronics began to cut into the field of lighting control systems, and strive to provide integrated lighting solutions to add value.
2.
Overview of R&D results in the past two years
At present, Lunda Electronics has developed a high-efficiency white LED light source module with a low power of 100 lm/w or more, a medium power of 80 lm/w or more, and a high power of 90 lm/w or more. The luminous economic benefit is 250 lm/dollar. At the same time, the company relies on the development experience of BenQ AUO Group in the field of flat panel display technology to provide white LED light source module products and overall solutions based on TFT-LCD panels.
In 2011, the company completed the mass production and quality control technology of high-efficiency white LED, and the reliability of the light source reached 50,000hr, which became the core of the application of white LED light source, lighting module and lighting products with universal benefits, or the application of the overall solution.
3.
Patent status
According to the top 100 patent applications published by the Intellectual Property Office of the Ministry of Economic Affairs of Taiwan, Ronda Electronics ranks among the top LED manufacturers in Taiwan in both the total number of applications and the number of invention patent applications. In 2011, Ronda's patent applications were 173, an increase of 381% compared with the number of applications in 2010, and there were as many as 115 invention patents, which were outstanding in both quality and quantity.
4
, future research plan
In the short-term planning, LED chip products, Longda Electronics plans to continue to introduce new epitaxial and chip process technology to improve the brightness of LED chip products, and at the same time start high-power LED technology, 6-inch epitaxial and chip-related process technology research and development. In terms of LED packaging, the company plans to introduce new packaging materials and new packaging designs to improve the brightness and life of LED packaging.
In addition, the company is accelerating the introduction of new packaging material suppliers to reduce the cost of LED products and thus enhance product competitiveness.
In the long-term planning, Ronda Electronics plans to develop a new LED product portfolio, such as high-power LED with its own research and development of LED driver architecture, integrating the company's resource advantages in the upper, middle and lower reaches, providing complete solutions for end customers. At the same time, the company plans to develop new application markets, such as smart lighting, medical lighting and so on.
Product sales analysis
1.
AU Optronics is a major customer
Longda electronic LED backlight products are mainly supplied to AU Optronics for the production of LCD panels.
In the past, Ronda Electronics, as a newcomer, lacked resources in LED technology and sales channels.
First of all, the panel industry is highly competitive. On the one hand, panel manufacturers are under pressure from production costs; on the other hand, panel manufacturers are likely to lose market share if they are unable to fully grasp the stable supply of LED light sources. In order to grasp the stable source of LED backlight and control the cost, the strategic alliance between panel manufacturers and upstream LED manufacturers has become an industry trend.
Moreover, as the panel industry is a capital-intensive industry, the barriers to entry are high, and the market is still an oligopolistic market, and panel makers have become competitive. LED manufacturers have limited sales targets under the customer crowding effect. Therefore, in the early stage of growth, Lunda Electronics produced LED products mainly for AU Optronics.
In recent years, Ronda has actively expanded its customers and developed LED lighting, and it has gradually achieved results.
According to the statistics of the High-tech LED Industry Research Institute, in 2009, AUO contributed a net sales of NT$1,937,640,000 to Longda Electronics, accounting for 95.36% of the total net sales of Lunda Electronics. In 2010, AUO's net sales contributed to the proportion of 78.78%. At present, AU Optronics' share of its revenue has also dropped to about 50%.
2
, LED
backlight performance is weak, LED
lighting adds power
As the profit margin of the LED backlight market is getting smaller and smaller, in order to find additional profit momentum, Ronda Electronics has begun to lay out the LED lighting field with very large market space.
In January 2010, Ronda Electronics' LED lighting products began mass production. In 2010, the sales revenue of Ronda LED lighting products was NT$347,437,000, accounting for 4.31% of the total revenue. In November 2011, as the important production base of Lunda Electronics' layout of LED lighting in mainland China, the LED lighting assembly line of Daliang Electronics (Suzhou) Co., Ltd. began production.
In 2011, Ronda's LED lighting business revenue reached NT$2,220,677,000, accounting for 24.40% of the total revenue, which is about 5 times that of 2010 (see Figure 1).
Figure 1
:
Ronda product revenue and weight change in
2010-2011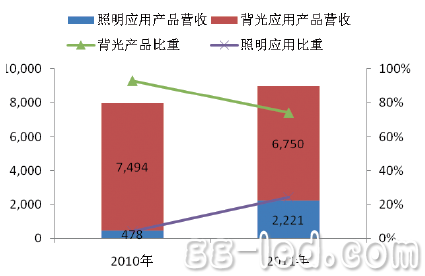 Source:
Lunda electronic
LED Engineering
Research Institute (GLII)
finishing
The goal of Ronda Electronics is that in 2012, the proportion of lighting and backlight can reach 50% each.
3
, with LED
lighting to open up the European and American markets
From the perspective of regional distribution of product sales market, in 2010-2011, sales of Longda electronic products are still dominated by Asia. Benefiting from the rise of LED lighting in Europe and the Americas, in 2011, Ronda Electronics doubled its shipments to Europe and the Americas, with sales reaching NT$724,138,395,959,000, respectively, which was 4.5 and 558 times in 2010.
Table 1
:
Regional distribution of sales of Ronda electronic products from
2010
to 2011
(unit: NT$1,000)

Source:
Lunda electronic
LED Engineering
Research Institute (GLII)
finishing

Headphone speaker is a king of speaker unit which is used for headphone, it also called headphone driver. These speakers have high sound pressure level, fast frequency response, wide frequency response range and low distortion. Headphone Speakers are mainly used for voice headphone (e.g. customer service phone, call center headphone, military intercom headset- ) and music headphone (e.g. Bluetooth headphone, sport headphone, game headphone-).
Our main headphone speakers include:
1) From the diameter, we have speakers in 23mm ~ 57mm.
2) From the impedance, we have speakers of 32ohm/150ohm/300ohm/1000ohm.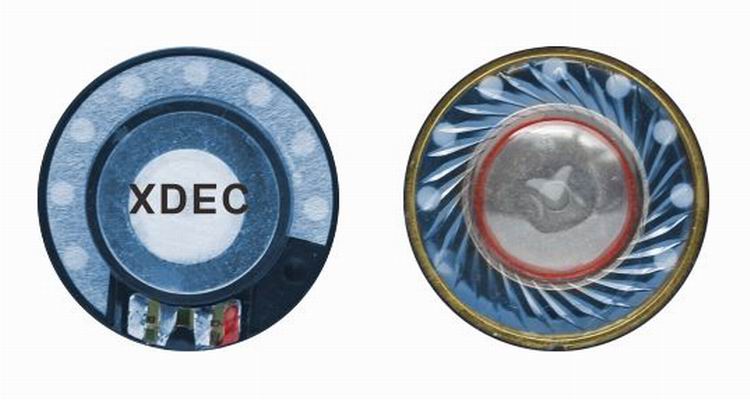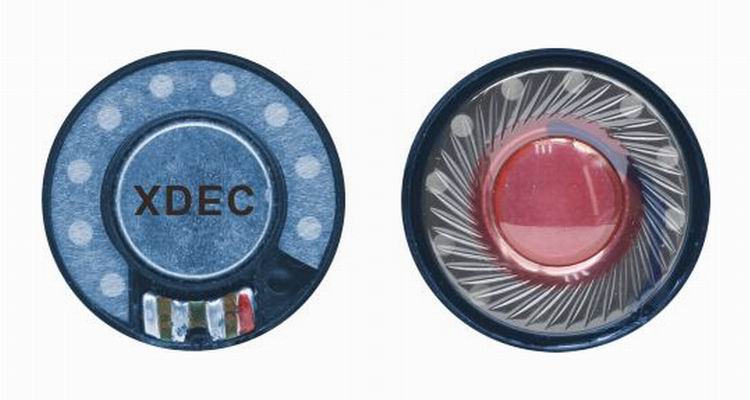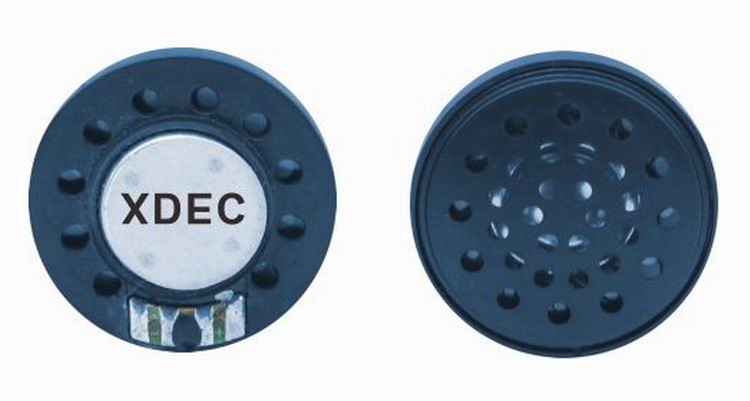 FAQ
Q1. What is the MOQ?
XDEC: 2000pcs for one model.
Q2. What is the delivery lead time?
XDEC: 15 days for normal orders, 10 days for urgent orders.
Q3. What are the payment methods?
XDEC: T/T, PayPal, Western Union, Money Gram.
Q4. Can you offer samples for testing?
XDEC: Yes, we offer free samples.
Q5. How soon can you send samples?
XDEC: We can send samples in 3-5 days.
Game Headphone Speaker,Headphone Jack Speaker,Wireless Speakers,Wireless Headphones Speaker
Shenzhen Xuanda Electronics Co., Ltd. , https://www.xdecspeaker.com