Qualcomm Chairman Paul Jacobs: We are Transforming to Consumer Electronics Manufacturers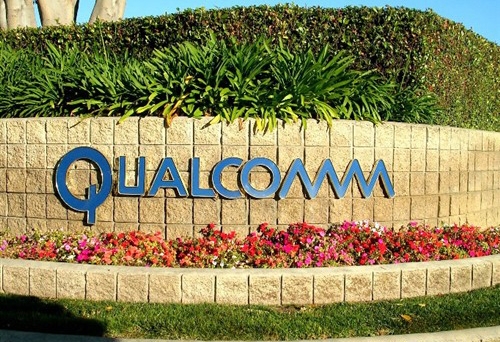 On January 17, 2012, five days before the Chinese Lunar New Year, Paul Jacob, chairman of Qualcomm who just attended the 2011 CES show, appeared in Beijing and shared his views on the development of mobile wireless with the domestic media.
China's market revenue contribution rate reached a new high

As of September 30, 2011 Qualcomm's fiscal year 2011, the Chinese market's revenue contribution to QUALCOMM's company reached 32%, which was a new increase compared to 29% in FY2010. The strategic importance of the Chinese market is self-evident to Qualcomm.
It is also to see the outbreak of the Chinese smart phone market, Qualcomm will be more of the low-end mobile phone market into strategic planning. In December 2011, Qualcomm held a partnership conference. At the conference, a third-generation QRD mobile phone development platform for mass smartphones was released. Based on this platform, the development cycle of mobile phones is expected to be shortened to two months.
Talking about this platform, Paul Jacobs admitted that QRD is very important to Qualcomm. "Now you can see that Qualcomm's customers are very supportive of this new strategy. Many products will be marketed based on QRD."
Pushing new base stations to address the surge in wireless broadband demand

When talking about future wireless bandwidth needs, Paul is very optimistic. He believes that after a decade, people's demand for wireless broadband will increase thousands of times. To solve this problem, in addition to providing more wireless spectrum, we must continue to increase the number of base stations.
According to Paul, Qualcomm is currently developing a base station device that is similar in size to a Femtocell, which is the size of an ordinary cigarette case. Because there are no other settings, the price is only a few hundred dollars, which is more suitable for ordinary home use.
"This type of base station has already been tested at Qualcomm headquarters, and employees can implement base station functions as soon as they insert the product into the Internet interface. Because the terminal and the base station are very close, the user's mobile broadband speed will be greatly improved."
Transition to consumer electronics companies

Since its establishment in 1985, Qualcomm is a company known for its technology, and engineers account for the majority of employees. However, with the mobile Internet more in-depth into people's lives, Qualcomm gradually from the behind the scenes tend to the front desk, how to create a consumer electronics company to allow users to understand, recognized placed in front of Qualcomm.
"This is going to be a difficult thing," Paul admitted, "we hope to explain directly to consumers that they have strong technical support for advanced terminals now and in the future."
Not long ago, Qualcomm announced plans to temporarily rebrand the Qualcomm Stadium in San Diego to the "Snapdragon Stadium" in hopes of increasing consumer awareness of Snapdragon mobile processors and expanding brand influence. Obviously this is part of the transformation of Qualcomm.
In addition to traditional advertising, Paul revealed that social media will become a marketing method that Qualcomm is promoting. In addition, through in-depth communication with professional bloggers and media, passing them to consumers will also be a transformation of Qualcomm ideas and products. Part of the plan.
"15 years ago, we predicted that mobile phones would be the core of people's lives, so we have been trying to integrate more functions into mobile phones. In the next decade, wireless technology will be integrated into every corner of our lives, and mobile phone terminals will become these applications. The carrier and the window. Qualcomm now does everything from the vision," said Paul Jacobs.
Electric Ceramic Cooktop,Ceramic Cooktop,Electric Stovetop,Electric Cooktops Ceramic Stove
Shaoxing Haoda Electrical Appliance Co.,Ltd , https://www.hotplates.nl